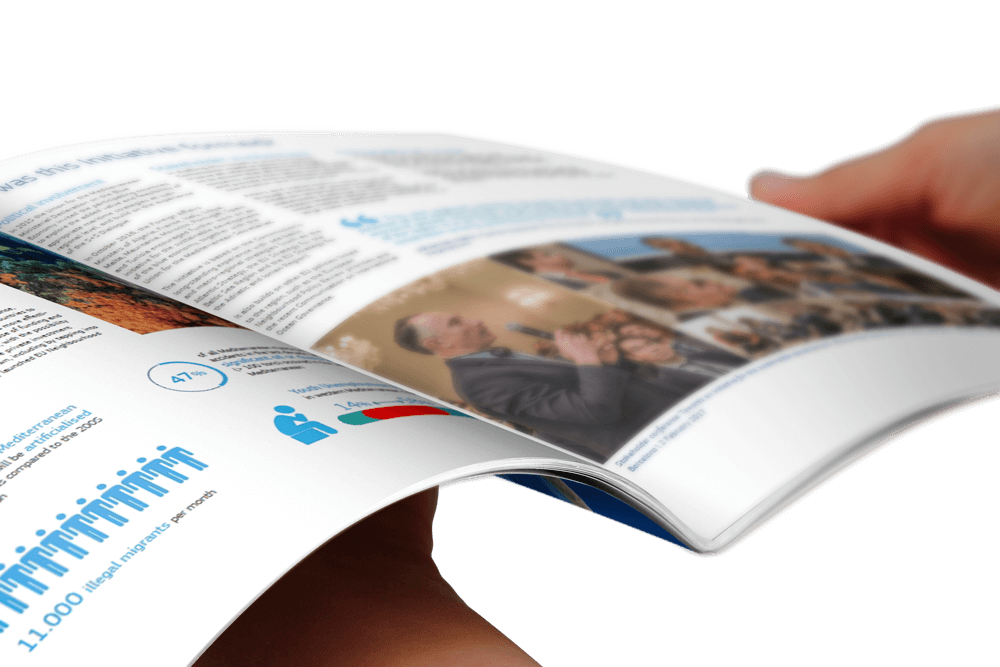 westMED brochure – Goals and Priorities
This brochure summarises the outcomes of this Initiative, so far (September 2017) with a brief description of its context, goals and designated lines of action to move forward.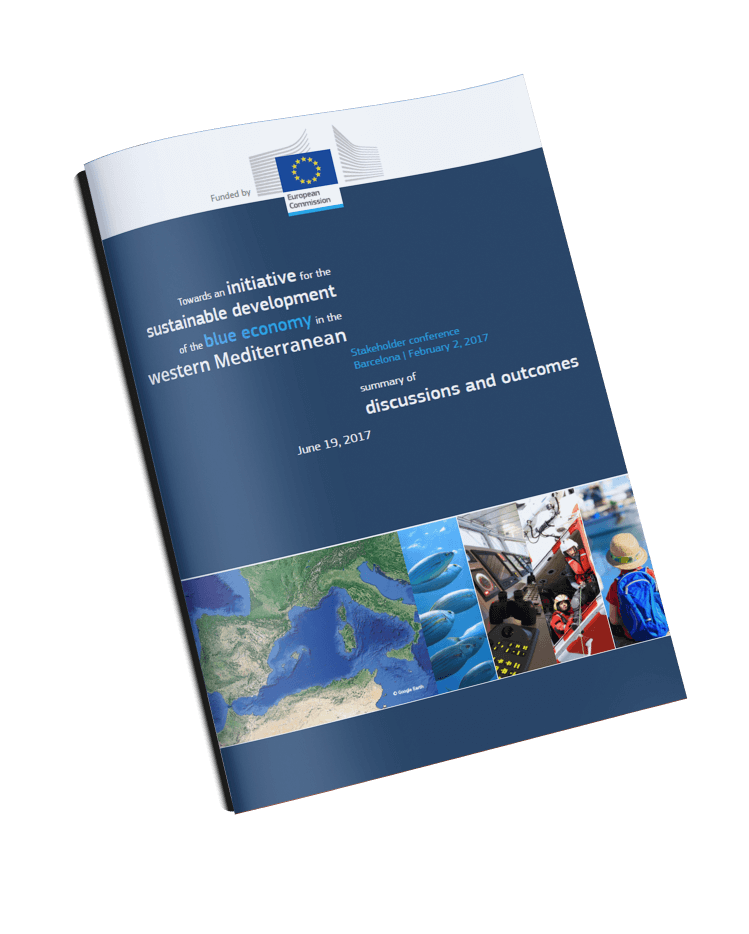 Report 5: Summary of discussions and outcomes from the Stakeholder Conference.
This report contains an overview of the discussions during the Stakeholder Conference 'towards an Initiative for the sustainable development of the blue economy in the western Mediterranean.' The conference took place in Barcelona on february 2, 2017.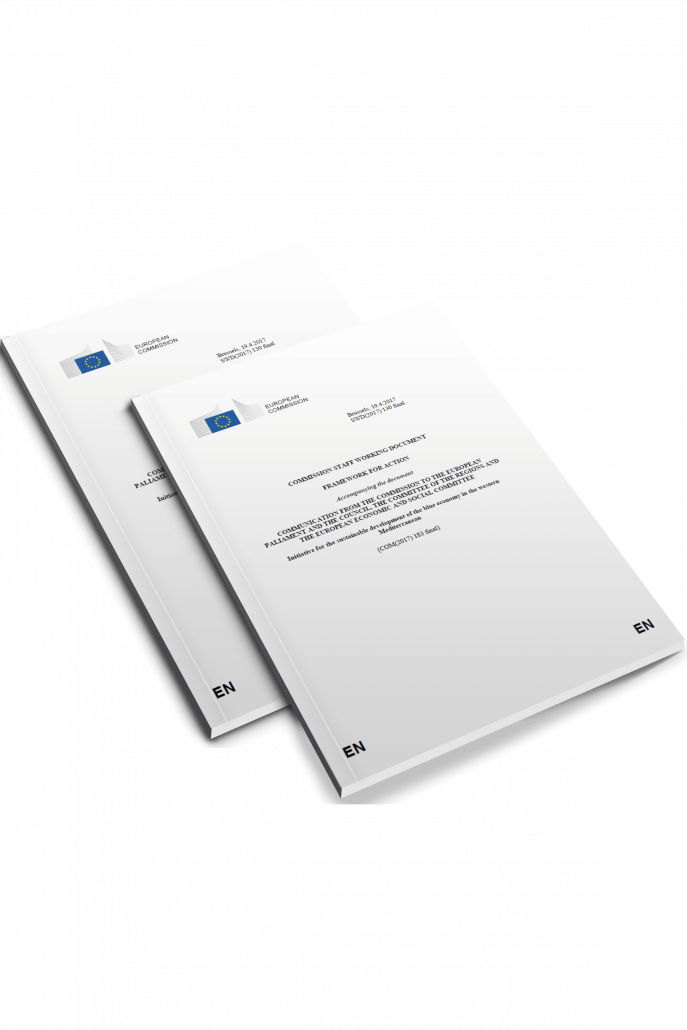 Communication and Framework for Action
The Communication outlines the main challenges, shortcomings and the possible solutions. The Framework for Action presents the identified priorities, actions and projects in detail, with quantitative targets and deadlines to monitor progress over time.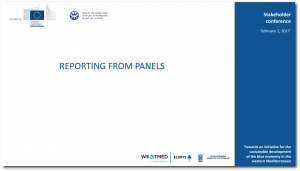 Conclusions of the 6 panel discussions. Stakeholder Conference. Barcelona – February 2, 2017.
These are the PowerPoint slides that have been used by the 6 moderators to present the conlusions of their panel discussions.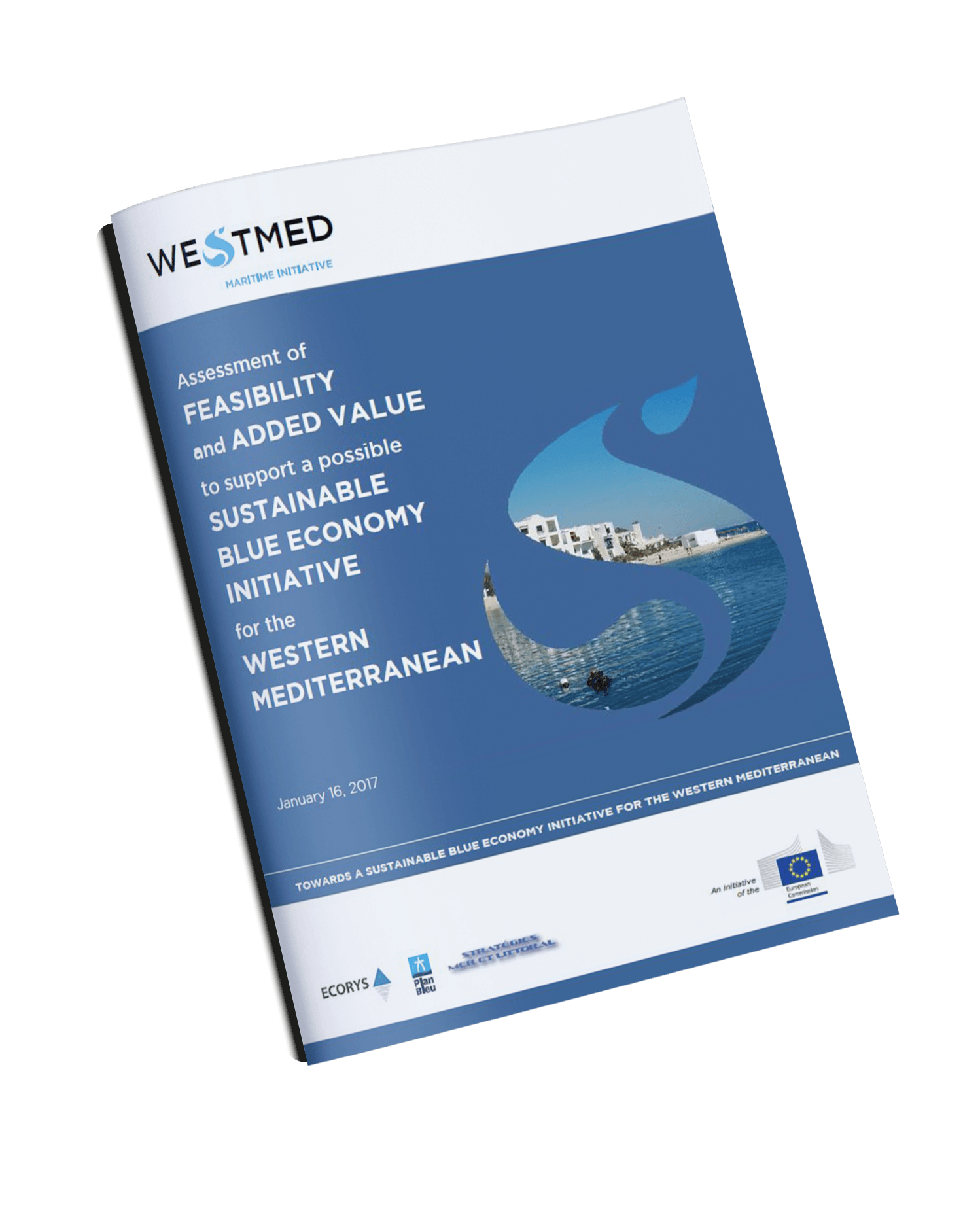 Report 3: Assessment of feasibility and added value to support a possible sustainable blue economy initiative for the western Mediterranean
This report identifies four main challenges that face the western Mediterranean sea basin. These challenges, the existing policy initiatives to adress these challenges and subsequent aspects of the policy framework that can be strengthened, are explained and elaborated on.
Report 2 : Findings and Recommendations from stakeholder involvement in Phase 1
This report elaborates on the findings of the first report and gives an overview of the feedback received by the stakeholders. It also holds recommendations on which the EC member states based their decision to approve moving forward into phase 2 of this initiative.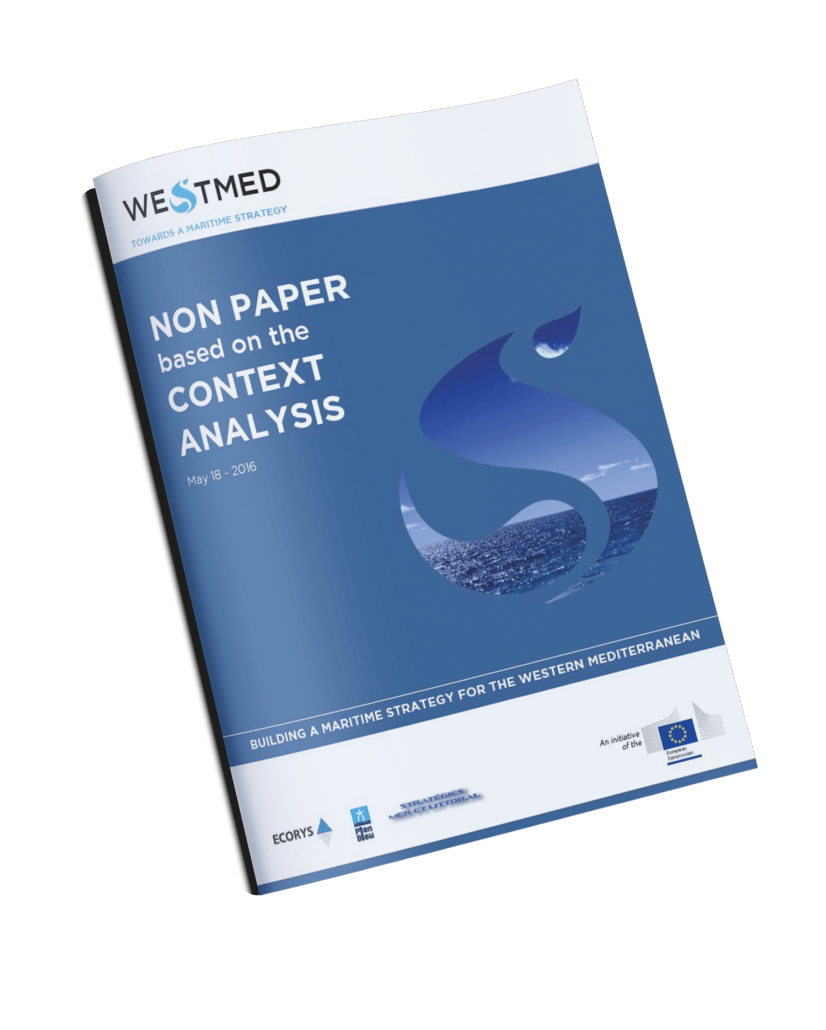 Non paper based on the context analysis
This was the first report produced and primarily served as a discussion document to identify possible areas for cooperation and the level of impact this might have. The findings were also used as a starting point for the discussions with stakeholders in Rome, Marseille, Tunis and Barcelona.