E-Pitch Portugal: Diving into Portugal's Sustainable Blue Economy | 28 April 2021 | Online
28 April 2021 - 28 April 2021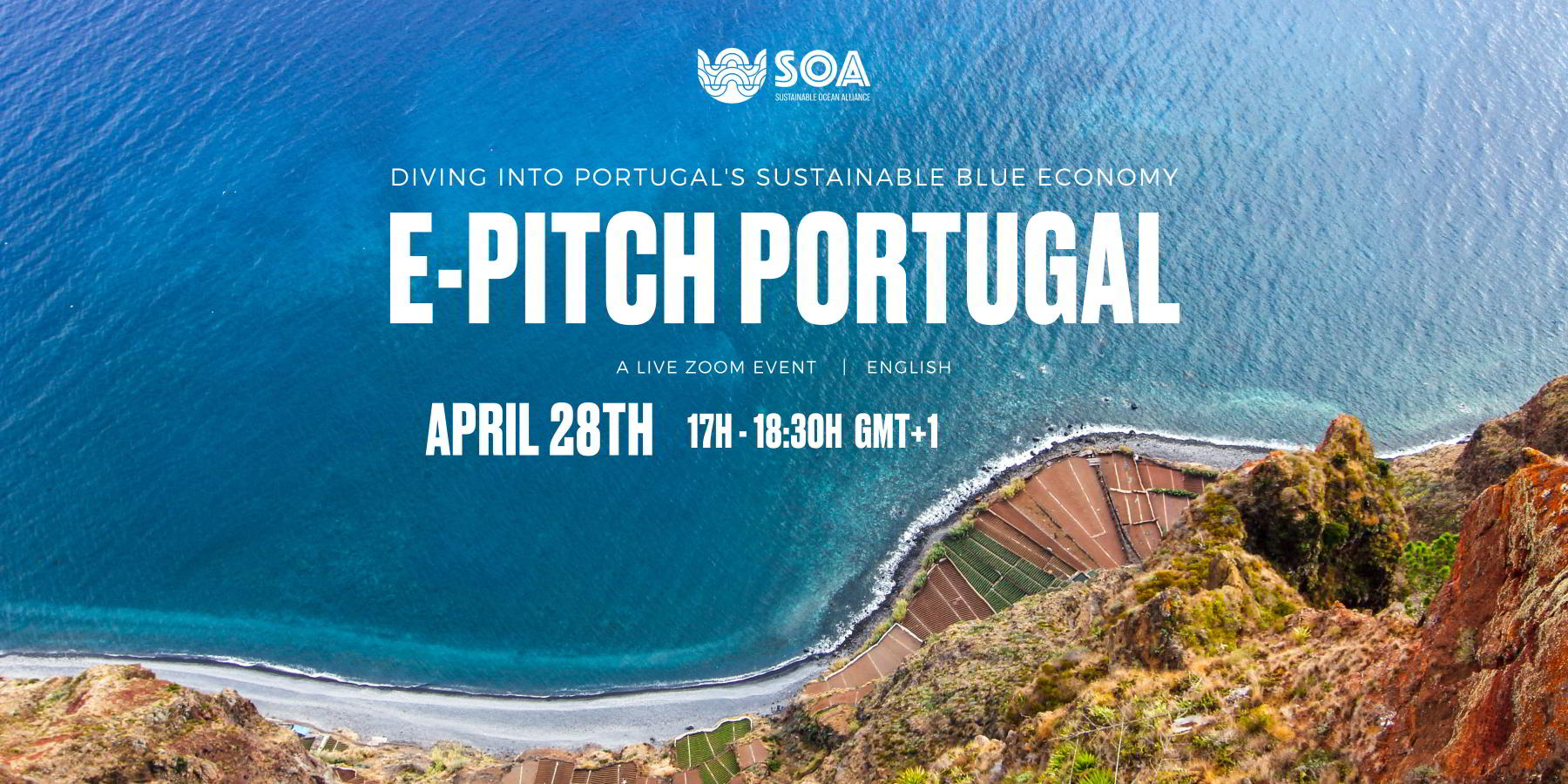 Source: sustainable Ocean Alliance
Did you know that the Portuguese blue economy is one of the world's leading examples of ocean innovation? Behind their success is an inspiring network of entrepreneurs, government officials, industry representatives, and many more. We're so excited to invite you to meet them!
On, April 28th 2021 from 17h to 18:30h GMT+1 (Lisbon time), Sustainable Ocean Alliance is thrilled to host E-Pitch Portugal, our first-ever live panel discussion on Portugal's sustainable blue economy. Please register here to join us on Zoom or watch on Facebook Live (@SustainableOceanAlliance)!*
We're honored to host this inaugural event with an array of inspiring ocean leaders:  Fausto Brito e Abreu, Advisor to the Minister of the Sea of Portugal; Gonçalo Costa, member of the Executive Board of Bluebio Alliance; Ruben Eiras, Coordinator for Blue Economy Entrepreneurship, Innovation, Investment and Financing of Fórum Oceano, and Ana Brazão, Project Director of Oceano Azul Foundation.
After the panel, we'll hear from several game-changing Portuguese startups who are already hard at work on incredible projects related to ocean sustainability—among  SEAentia, Horta da Ria, Oceano Fresco, CLEVER-Volume, and Sea4Us.
This first-of-its-kind event is a collaboration between the Sustainable Ocean Alliance, Bluebio Alliance, Fórum Oceano, and Oceano Azul Foundation.
More information and registration
Visit the event-page on the Sustainable Ocean Alliance website