Learn everything about the new edition of MAPAMED, the database of MArine Protected Areas in the MEDiterranean | 22 April 2021 | Online
22 April 2021 - 22 April 2021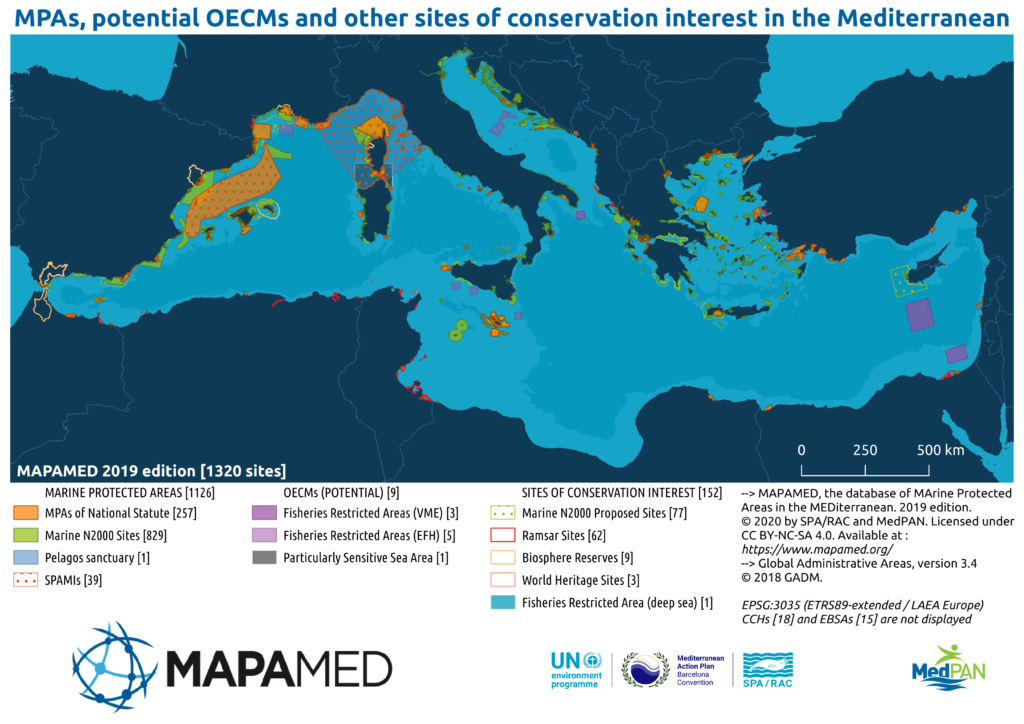 SPA/RAC and MedPAN are pleased to announce the update of MAPAMED. This new edition takes into account all officially designated sites as of 31 December 2019. This represents 1,320 sites in total, of which 1,126 are Marine Protected Areas (MPAs). Among these MPAs, 257 have a national designation statute.
The MAPAMED data have been validated by all the Specially Protected Areas and Biological Diversity (SPA/BD) Focal Points of SPA/RAC, the centre that supports the Contracting Parties to the Barcelona Convention in the implementation of the SPA/BD Protocol.
MAPAMED data can be viewed at mapamed.org. This online viewer allows browsing and searching of spatial and attribute data. It also allows downloading the data and associated documentation. If you have any questions about the MAPAMED database, please send a message to contact@mapamed.org.

More information and registration
Visit the event page on the Medpan website