Webinar Wednesday in Malta: Climate, Energy and Mobility | 21 April 2021 | Online
21 April 2021 - 21 April 2021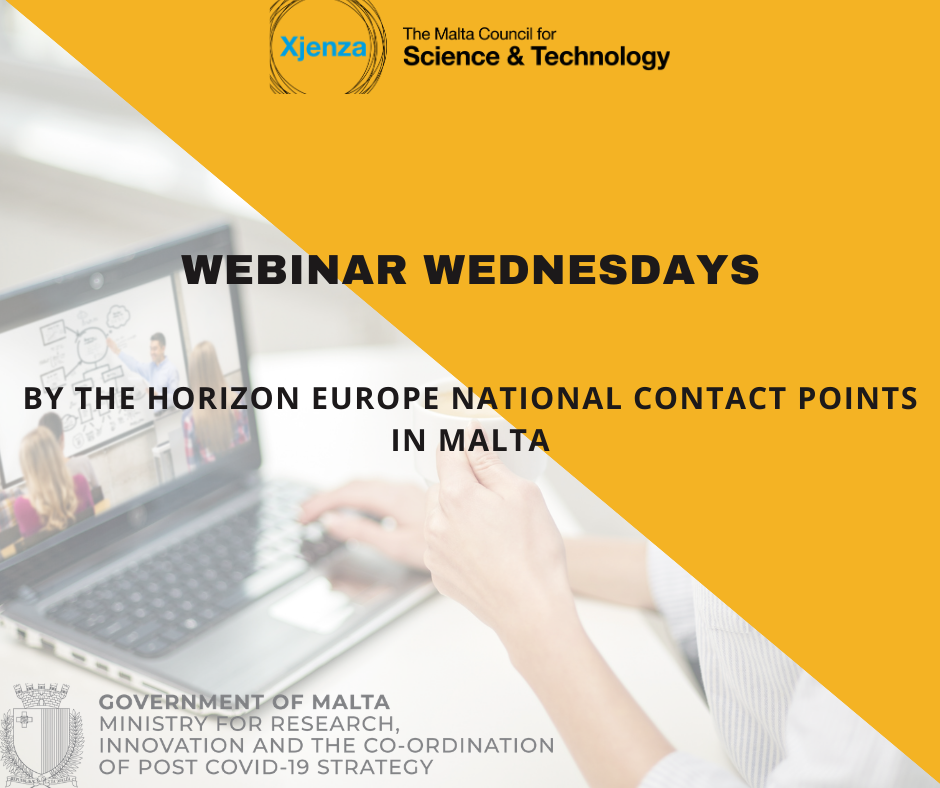 The Horizon Europe National Contact Points in Malta will be organizing a series of webinars covering various topics related to the newly launched Horizon Europe programme. Every Wednesday we will have two sessions, one in the morning and the other in the afternoon. These webinars will provide you with all the information you need to know to participate successfully in Horizon Europe.

On April 21, at 14:00 the following topic will be discussed: Climate, Energy and Mobility

Check the full program on the event page of the MCST website.