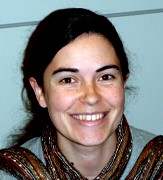 Dr. Marta Pascual Altares
Marta is currently a Senior Environmental Consultant at ECORYS Spain as the National Hub Spain for the Western Mediterranean initiative. She is former participant of the EU MSP Platform and has also been working as a Senior Associate Expert for the EU Commission and ECORYS in works related to MSP for Blue Growth and Blue Economy. She is a former Ikerbasque Post-Doctoral Researcher at the Basque Centre for Climate Change (BC3, Spain).
She has 11 years of professional experience in the application and implementation of various European environmental and maritime directives such as the MSFD; MSPD; Habitats and Birds Directive, WFD. Her experience in research include various lines of marine and coastal research applied to maritime environments such as: MSP; SEA; MSFD; EBA; Ecosystem Services Mapping/Modelling; ARIES (Artificial Intelligence for Ecosystem Services Modelling); Socio-economic Assessment of MPAs; Value Chain Analysis; Spatial Prioritization Tools (Spatial Multi Criteria Analysis – SMCA, Marxan, INVEST); Land-Sea Interactions; Integrated Coastal Zone Management (ICZM); Multi-Use Platforms; Climate Change Adaptation in Coastal Areas; Blue Carbon; Fiscal Mechanisms applied to Conservation; Biological Valuation (BV) and Ecosystem Services Valuation (ESV).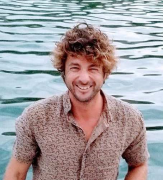 Dr. Federico Cardona Pons
He began studying marine ecosystems, moved onto fisheries sciences and environmental economics, and more recently has been more focused on stakeholder involvement and the development of the blue economy in both, the Atlantic and the Mediterranean sea basins. Throughout his professional career he has acquired expertise on marine environment and conservation and economic impact assessment, which has led him to support projects that are environmentally sound, positive for communities and economically viable. Also, he has acquired sound knowledge on EU policies and strategies, aiming to support sectors such as fisheries and aquaculture, as sources of food for human consumption, maritime and coastal tourism, as one of the most relevant sectors in term of job creation, and maritime transport and marine renewables, as an important part of the development of the sea basin strategies.