The WestMED Assistance Mecanism project is carried out by a consortium that consists of three highly qualified organisations. These three organisations have combined their network, skills and experience to ensure a solid outcome.
Their extensive know-how involves working with a wide variety of maritime stakeholders from countries bordering the Western-Mediterranean sea-basin. As a result, they are fully aware of and experienced with its complexity when it comes to political governance and socio-economic and environmental data-gathering.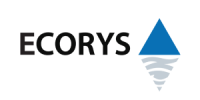 Ecorys leads the consortium. They have been involved in numerous Blue Growth strategic initiatives across the EU, including the Mediterranean. Their main area of expertise and focus for this project is project coordination, stakeholder consultations, event organisation and communication.

Pescares Italia Srl (HCL) offers services and technical assistance towards the sustainable use of natural resources. The company is backed by 40 years of experience of its Directors and Associates, who have worked in resource management projects worldwide.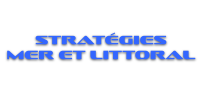 SML offers strong expertise in designing Integrated Maritime Policies (IMP-MED) and strategies in Mediterranean countries. They understand the political context and have first-hand access to sectoral data in important 'domains' for the project.