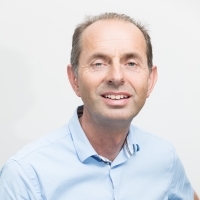 Jan Maarten de Vet is Project Director of the WestMED Initiative. Director at Ecorys Brussels, Jan Maarten has an extensive experience in European policy preparation, and the management of large and complex assignments. Since 2010, he leads on a wide range of maritime projects, including the DG MARE Study on Blue Growth in 2012 and many studies focussing on the Mediterranean sea basin. He co-authored, among others, a study on Blue Biotechnology and participated to the implementation of the Maritime Spatial Planning Assistance Mechanism. Earlier in his career, Jan Maarten led on project pipeline development and funding support in the context of the Structural Funds preparation for new Member States (Estonia, Czech Republic, Hungary, Lithuania, Slovenia). Before joining Ecorys, he worked as a Young Professional for the OECD in Paris. Jan Maarten is a trained economic geographer (University of Utrecht, University of California, Los Angeles).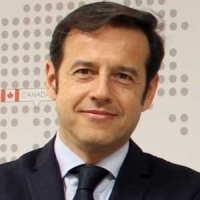 Javier Fernández is Project Leader of the WestMED Initiative. Technical Director at Ecorys Spain, Javier has over 20 years of experience in the lead management of EU projects and large programmes, particularly in the field of public policy (including regional-local development and blue economy), and monitoring & evaluation. Since he joined the company in May 2004, Javier manages numbers of multi-country projects, including the previous study to support the development and elaboration of a Maritime Strategy in the Western Mediterranean. Prior to work for Ecorys, Javier was Director of the Asturias EU office in Brussels. Among others, Javier worked for the European Investment Bank, the European Commission, the Romanian Ministry of Regional Development and various Spanish Line Ministries (Economy, Foreign Affairs…). Javier is member of the Spanish Association of Regional Science, the Spanish Association of Public Policy Evaluation and of the European Commission's Team Europe in Spain.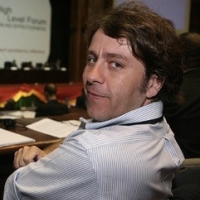 Matteo Bocci is Deputy Project Leader of the WestMED Initiative. His areas of direct expertise include "blue" innovation, research, cluster analysis, tourism, renewable energy, as well as governance and support to integrated maritime policy. Since the DG MARE Study on Blue Growth in 2012, Matteo leads research studies and capacity-building projects in the field of blue economy across EU sea-basins, including the Mediterranean and the Black Sea. For many years, Matteo was involved in a number of strategic studies, evaluations, impact assessments, high-level policy briefs, papers and reports for the EU Institutions in a variety of policy fields, including: research and  innovation, clustering, regional development, urban and rural development, energy and sustainability, employment policy, information society and digital agenda, good governance and fight again corruption. Matteo holds a Master in Public Affairs and Administration from the London School of Economics and Sciences Po Paris.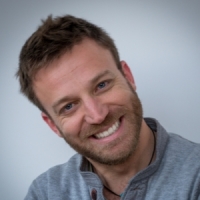 Thanos Smanis is blue economy and environment expert for the WestMED Initiative. Thanos provides his expertise to other high-level EU blue economy policy projects for DG NEAR (Facility for Regional Policy Dialogue on Integrated Maritime Policy / Climate Change) and EASME (Facility for blue growth in the Black Sea). He specializes in the identification and the analysis of funding mechanisms for regional project development and brings an environmental and climate change approach to EU funded projects. Prior to this, Thanos worked as evaluator for the EU LIFE projects for Nature and Environment and collaborated on various environmental research projects. PhD candidate in Ecosystem Management, Thanos holds MScs in Economic and Rural Development and in Agriculture Science and Engineering. He is member of the UfM Climate Change Expert Group. Thanos also contributes to the Mediterranean Environmental Task Force and the European Cooperation in Science and Technology (COST) Action.