Registrations to WestMED Hackathons Barcelona are open!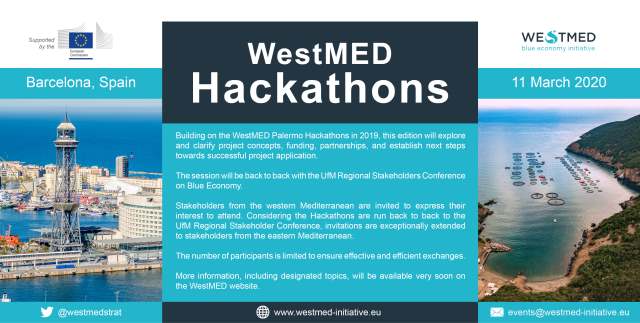 Building on the WestMED Palermo Hackathons in 2019, this edition will explore and clarify project concepts, funding, partnerships, and establish next steps towards successful project application. The session will be back to back with the UfM Regional Stakeholders Conference on Blue Economy.
Stakeholders from the western Mediterranean are invited to express their interest to attend. Considering the Hackathons are run back to back to the UfM Regional Stakeholder Conference, invitations are exceptionally extended to stakeholders from the eastern Mediterranean.
The number of participants is limited to ensure effective and efficient exchanges. Register here